KIMA WEEK
HOME > KIMA WEEK > KIMA WEEK
| Event Summary
Name
Korea International Marine Leisure Week 2023(KIMA WEEK 2023)
Place
Busan, Pohang
Topic
A Korean maritime Leisure festival for the whole world to enjoy together
Main Event
Grand Opening & Concert / KIMA Awards / Busan International BOAT SHOW /
Marine Leisure Experience / Enjoy a yacht / Yasking
Host
Ministry of Maritime Affairs and Fisheries, Busan City, Gyeongsangbuk-Do, Pohang City
Supervisors
Korea Marine Leisure Network
Sponsors
Busan City / Korea Sailing Federation / Korea Sports Promotion Foundation / Korea Tourism Organization /
Busan Munhwa Broadcasting Corporation / Busan Port Authority / The BUSAN SEA EXPLORERS OF KOREA
Special Sponsors
Star Motor Co. Ltd.. GoldenBlue
| Future Vision
+ enlarge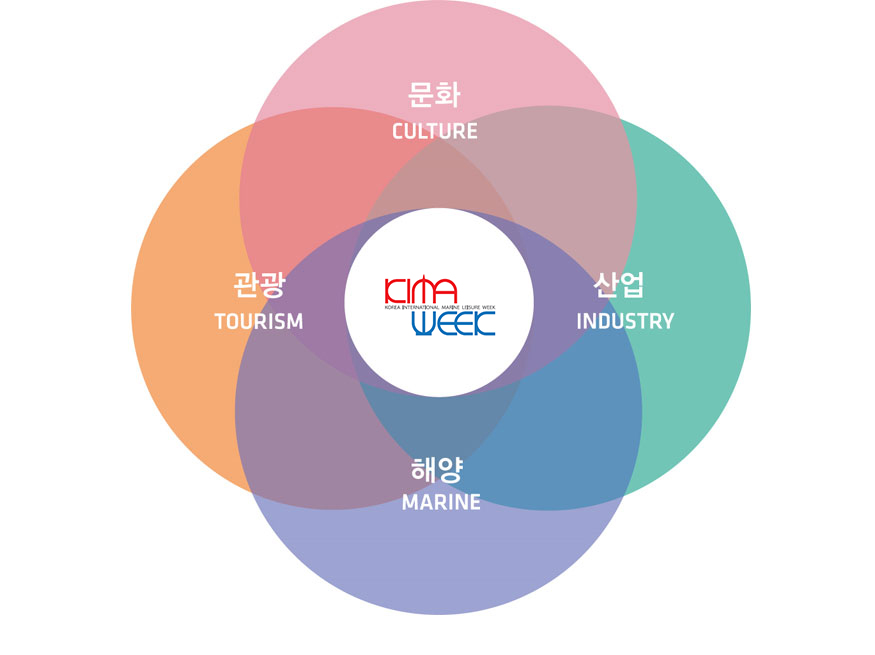 Korea International Marine Leisure Week is an international marine leisure festival planned to realize Korea's vision as a country with abundant marine resources by expanding its base for marine leisure, a new growth engine for Korea, and by promoting related industries.

KIMA WEEK is hosted by the Ministry of Maritime Affairs and Fisheries and Busan City and is supervised by the Korea Marine Leisure Network. Held yearly beginning in 2013, it attracts conferences and conventions and all kinds of marine leisure sporting events are held, creating a new marine culture the whole world can enjoy.

Culture, Industry, and Tourism centered on the sea fuse harmoniously in KIMA WEEK, a "global marine leisure festival the whole world can enjoy". Domestic industry is invigorated through its marine infrastructure with truly creative pioneering, offering a new opportunity to add brand value to Korea's national brand as a powerful maritime nation.